NEW ALBUM "RIZDVO"
OUT ON 24.11.2024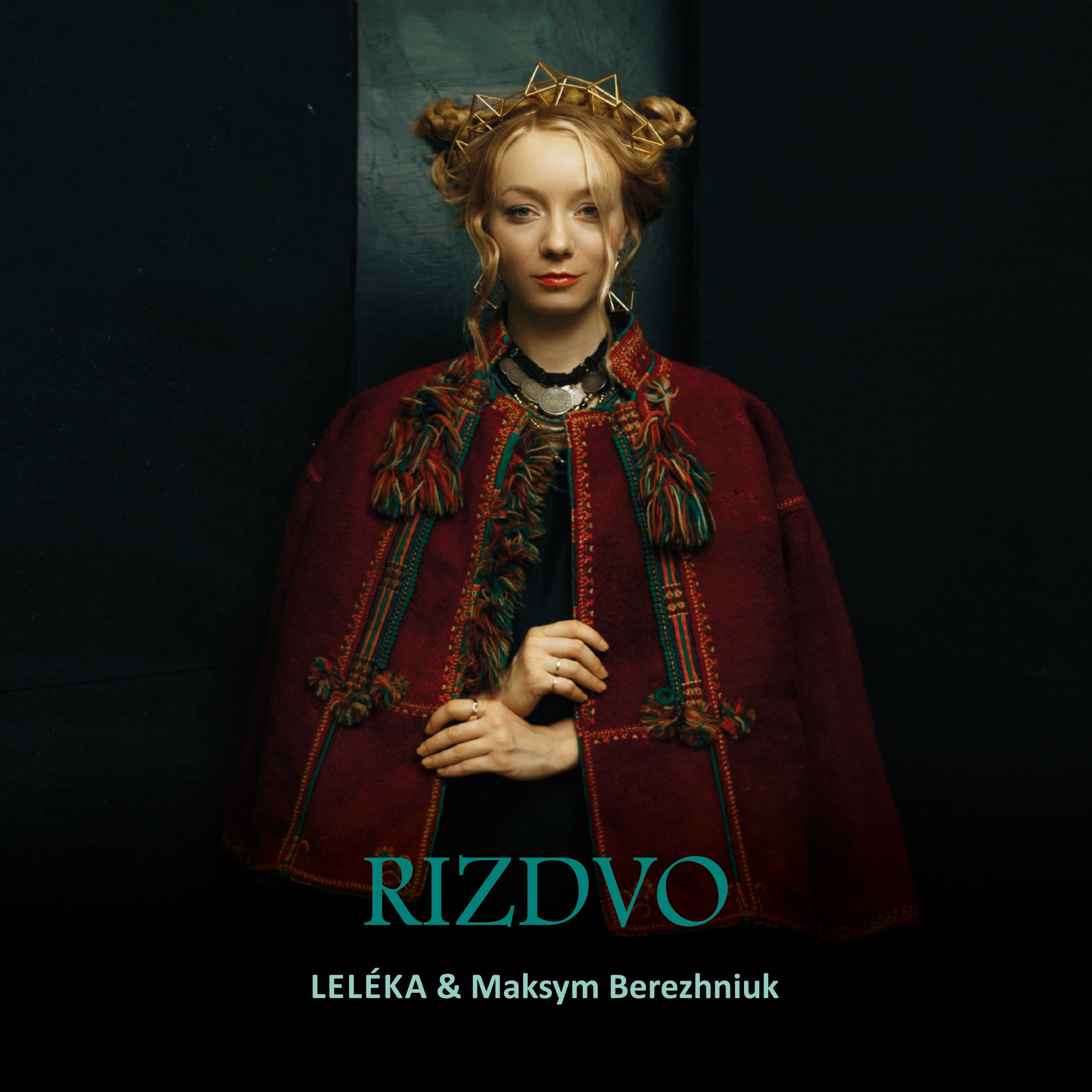 The internationally acclaimed Berlin-based ethno-jazz band LELÉKA, dedicated to reviving ancient Ukrainian folk songs since its inception in 2016, presents its new album Rizdvo at the end of November. Together with the famous Ukrainian flutist Maksym Berezhniuk, virtuoso and collector of traditional woodwind instruments, the ensemble creates an extraordinary hom-mage to the incredibly rich tradition of Ukrainian Christmas music, breathing new life into it with contemporary arrangements, interpretations and improvisations.
The songs on Rizdvo are not just pieces of music, but living traditions of Christmas customs and rites deeply rooted in Ukrainian culture, some dating back to pre-Christian times. The texts honor the head of the family, the mother, the children, and sometimes even a beekeeper, while wishing happiness, health, wealth, and generous offspring. Elsewhere, however, a controversial dialogue with God is conducted, and the cross-temporal question of suffering in the world is raised.
By combining tradition and innovation, the band strives to protect this precious cultural heritage while enriching the music with contemporary sound and meaning. In a time of darkness and uncertainty for many people, the musicians firmly believe that the music on Rizdvo can provide light, joy and energy, offer a connection to Ukrainian culture and be a message of hope and peace.
The album will be released on CD on GLM (Fine Music) on November 24, 2023 and will be available online on all major music platforms. In December, Rizdvo will also be presented live during a Germany-wide release tour.
About Maksym Berezhniuk:
Maksym Berezhniuk is a renowned Ukrainian flutist and collector of traditional woodwind instruments. His collection includes over 100 rare as well as well-known instruments. On Rizdo you can hear 11 of them: Sopilka, Dentsivka, Okaryna, Telynka, Panflute, Drymba (Maultrom-mel), Floyara, Duduk, Horn, Saxonet and Duda.

PRESAVE: https://glmmusic.de/Rizdvo
"This woman is truly a phenomenon."
JazzThing